Public Job Board
NTL's Public Board Portal brings all the broker boards in one place, making it easier for moving companies to find and grab the jobs they need to fill up their trucks. With over 100+ active pickup jobs available, it's a game-changing opportunity for moving companies to boost their business. To join and apply for access, simply click on the link provided.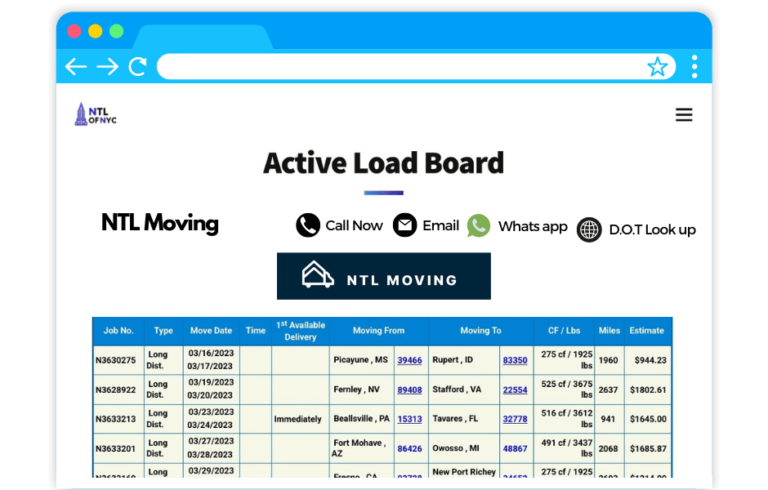 Website Services
NTL of NYC provides customized website design and development services for moving companies. Our expertise and commitment to excellence help create a professional and user-friendly website that attracts potential customers and helps grow your business. Services include design, development, hosting, maintenance, and social media account management. Choose NTL for your website needs and elevate your moving company to the next level.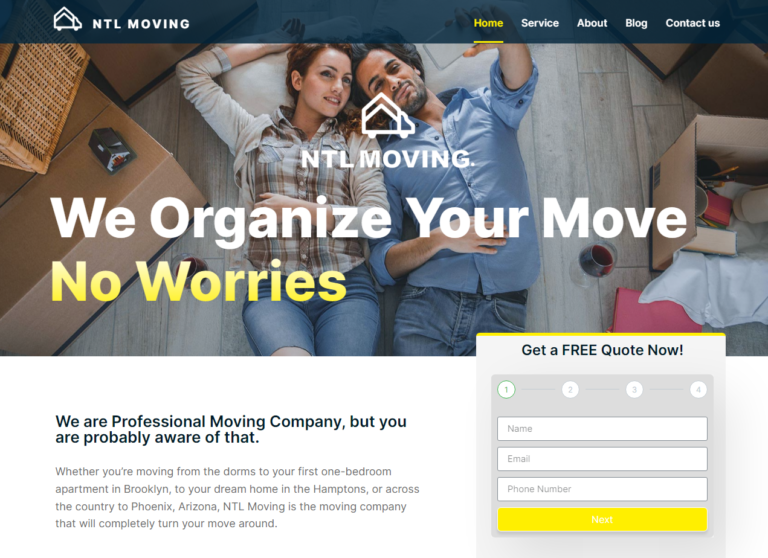 Book Agency (Sales Team)
NTL of NYC offers a professional booking agency (sales team) service to help moving companies secure more jobs. Our experienced team calls leads on behalf of your company to book more jobs for you, allowing you to focus on providing quality moving services to your clients.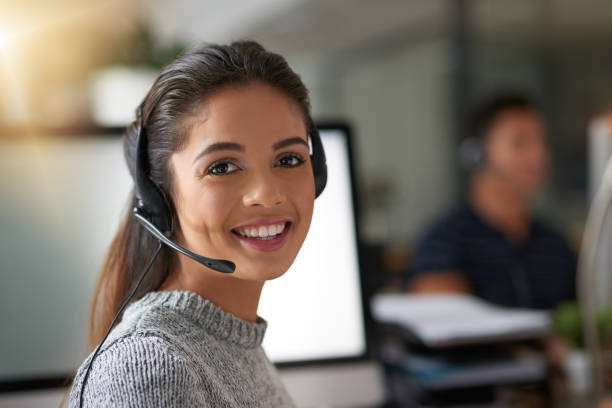 CRM Software for Movers
NTL of NYC partners with the best third-party CRM providers to offer moving companies the most effective and efficient customer relationship management solutions. Our team works closely with these providers to ensure that our clients have access to the best software for their unique business needs. With our CRM solutions, moving companies can streamline their lead management and customer interactions, ultimately improving their bottom line.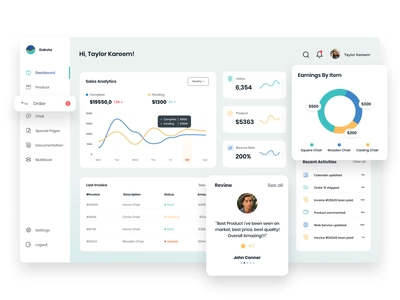 Document Preparation Services
NTL of NYC offers BOL and contract preparation services for moving companies to help them save time and ensure compliance with legal requirements. Let us handle the paperwork while you focus on providing exceptional moving services to your clients. Contact us today to learn more.
Not sure where to start?
NTL of NYC's Marketplace offers all you need for your moving company. We provide website and social media management, leads generation, CRM software, sales team, bill of lading, and payment processing. Don't miss the opportunity to grow your business with us. Schedule a call with our Consultants who specialize in the moving industry.