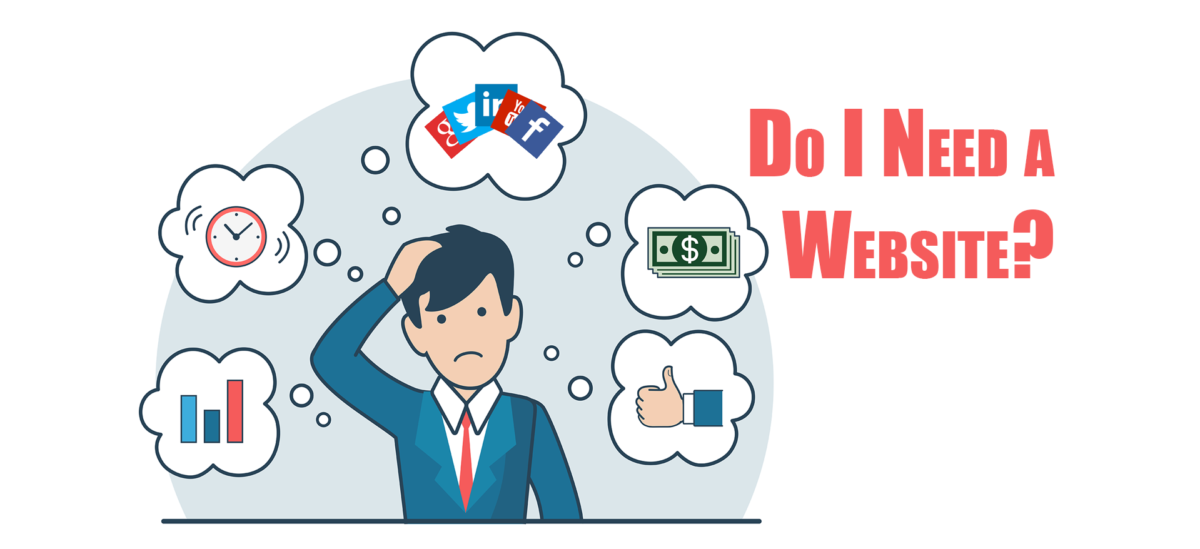 Nowadays, having an online presence can make or break a business! especially for small business owners… it can have a massive impact on the business success.
Unfortunately, some businesses still don't realize that a majority of their customers will visit their website before making a purchase!!
Here are the top reasons why every business, regardless of industry needs a website:
• Leads
One of the most important reasons to have a website is to increase your chance of getting leads!
Once potential customers find you online they will know how to contact you which gives you an opportunity to increase your sales!
• Builds Customer Relationships and Trust
As an expert in your business, through a website you will be able to answer any queries quickly and thoroughly. You will be able to gain credability along with trust. Without a website people may question your legitimacy as a business!
• Stand Out From Competitors
Chances are there several providers offering similar service to yours. One way you can stand out is by having a website that looks good and clearly communicates quality information to your consumers.
• Brand
Showcasing your brand to your prospective customers by clearly establishing who you are, what you represent, what do you offer
And how are you different than other providers.
• Saving Your Time and Money
Many businesses get calls from prospects or even existing customers asking simple questions about location, hours of operations and services offered. NTL help you build a website that can allow your customers to find all the useful information without needing to call offering you more internal productivity.
• Effective Marketing
Your website makes it easier for you to market your business and sell your products. NTL provides websites that gives you a cost effective way to reach a wider audience than conventional marketing techniques.
Once you are convinced that your business need a website you can contact NTL of NYC to help you set one!
Still not sure the right step for your online business?
get your FREE! 45 minute consultation session to discuss strategies and execute plans to emerge in the online world . This session will include web development, SEO, customized integration with work flow and how your current business will be represented online .