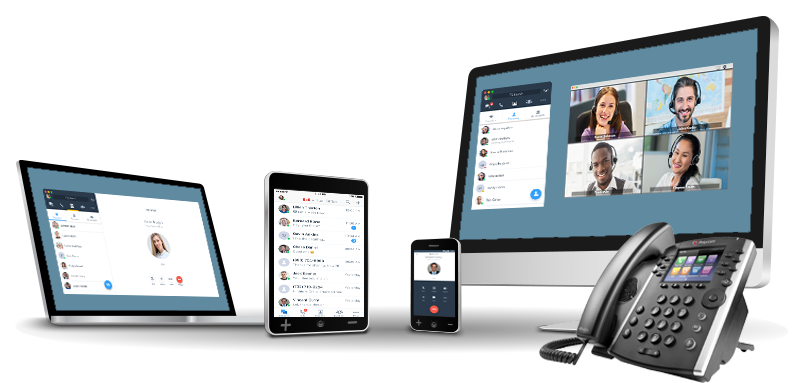 VoIP, or voice over internet protocol technology has been around for a while now. So what is VoIP? This Technology is used in place of traditional landlines and cell phones because it offers great flexibility with its low cost per minute rates as well ease when traveling internationally due to lack of signal strength differences between countries.  
How Does it work?  
Voice Over Internet Protocol services turn your voice into a digital signal that is transmitted across the Internet. If you are calling a regular phone number, the digital signal is converted to a telephone signal before it reaches its destination. 
 
This phone replacement service allows you to make calls from your computer or a phone using an adapter. Furthermore, With VoIP you can access the internet wirelessly in places where there is wireless hotspot coverage for example: Airports and parks!   
Who Needs VoIP system and Why?
– EVERY BUSINESS! Why?
Simply, Businesses can be more productive when they can communicate virtually anywhere they have access to an internet connection. Also, Many businesses benefit from the ability to make multiple calls, including conference calls and group calls. Which make it easier for them to makes it easier for employees, management, and business associates to communicate with each other and with clients!

– Remote Workers
VoIP systems are a great solution for businesses with remote/home workers or workers in multiple locations. They enable the entire communications network to be streamlined, operating from a central point; eliminating the challenges that can arise in traditional phone systems! 
VoIP Benefits for the Business: 
1- Cost Consideration:
NTL of NYC offers this service with a very affordable monthly fee. It is definitely cheaper than a landline because it does not require a separate system or additional hardware, but rather makes use of an existing internet connection.

2 – Time Saving by its Automated Customer Service:
Employees will spend less time on the phone troubleshooting customer concerns. A VoIP auto attendant can present the caller with recorded messages addressing common problems, making it easier for the customers to solve their own problems.

3- Scalability/ Adaptability
NTL makes sure that your business will not need to buy new equipment to grow. The VoIP Service we offer makes it simple to add phone lines when new employees are hired (with only two clicks!!

4- Accurate Call Routing:
Effortlessly route calls to the right person or department all from your VoIP phone system.

5- Clearer Voice Quality
With today's Internet connections, voice quality shouldn't be an issue as long as you have a fast and stable connection. VoIP calls tend to be crisp and clear with no latency issues, lag, or call dropouts. 
 
6 – Many More Advanced Features: For Example;  
 
Call Recording feature: With VoIP, traditional calling features, such as hold, transfer, call forwarding, and caller ID, can be matched. Furthermore, VoIP makes call recording easier since the call is already digitized, so a feature to record the digital file is easy to add. 
 
Integration to your chat or email:  
NTL can offer tools for integration between your VoIP and with other communication services like chat or email. This help you keep track of communication by party and time, meaning you can review conversations that span multiple mediums with ease. 
Is VoIP right for you?  
To conclude,  
If you're curious about VoIP and whether it might be a good fit for your business, we encourage you to give us a call. We offer free consultations so that you can get all of your questions answered and see if VoIP is the right solution for you.  
 
With NTL, there are no long-term contracts or hidden fees; we want to make sure that you're happy with your service and that VoIP is the best option for your needs. So what are you waiting for? Contact us today to learn more about how VoIP can benefit your business!  
Still not sure the right step for your online business?
get your FREE! 45 minute consultation session to discuss strategies and execute plans to emerge in the online world . This session will include web development, SEO, customized integration with work flow and how your current business will be represented online .