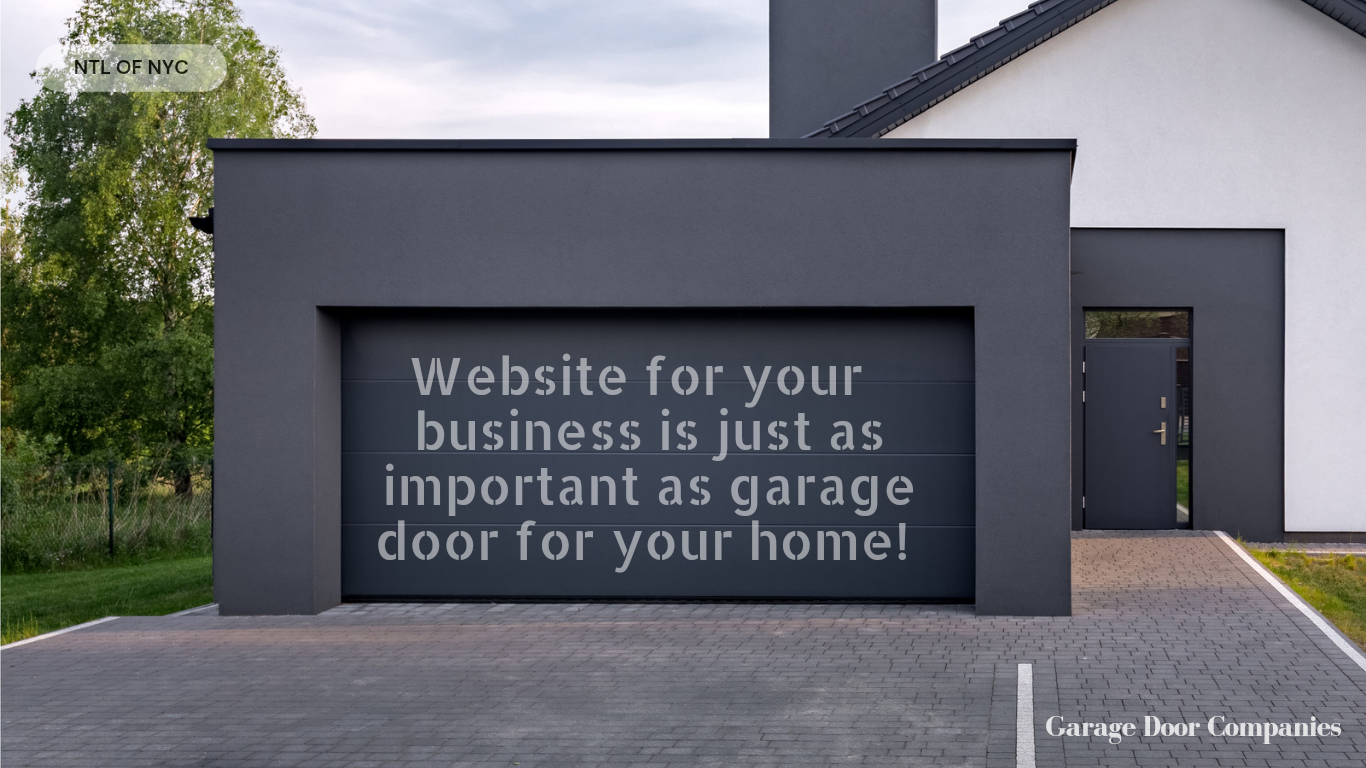 As a small business owner, you know that having a website is important. But did you know that it's just as important for garage door repair and installation companies? Even if you are just starting out, it is important to have online presence.
Here are three reasons why your business needs a website:
Online searches are the number one way people find businesses. In fact, 97% of consumers use search engines to find local businesses.
A website allows customers to learn about your company and services. Your website can include information about your company history, services offered, photos of past projects, and customer reviews.
A website gives customers a way to contact you directly. Customers can easily get in touch with you by phone or email through your website's contact form.
A website Provides a space for customers to leave reviews, which can help attract new customers
Here are some web design tips for your garage door repair and installation company:
How long have you been in business: NTL experts believes that garage doors companies should show on their website how long they have been in business. From our experience we figured out that this is the first question any customer asks when that want to hire a garage door repair and installation company.
Add images of your work. But, make sure all images are high quality and properly formatted – Adding quality images of your previous work will increase customer trust and credibility and make you look more professional.
State if you provide warranty on labor – Most garage Repair and installation companies offers warranty. However, Potential customer want to see it written clear on your website.
In your industry is important to incentivize customers to leave reviews on your website.
NTL help you structure your content so it's easy to read and navigate. As well as, updating your website regularly with content and up to date pictures.
Use clear calls to action (CTA) throughout the website – A call-to-action is an essential tool for your Garage door installation business, as it helps to guide users and remove friction in their journey down the sales funnel. It makes clear which action you want them take next so that they can continue toward conversion!
To Conclude,
Take advantage of the vast opportunity that is available to you with a website. Your business doesn't need to be huge or complicated in order for it to benefit from having an online presence. A site can serve as your company's home base, where customers and potential clients alike will learn about all the services you offer.
Our team at NTL is committed to making sure every customer has their own personalized experience on our service by providing quality web design tips, professional website content management, search engine optimization (SEO), social media marketing campaigns, and more. What are some ways that your garage door repair or installation company could use a simple yet effective website? Contact us today! We guarantee satisfaction within 48 hours!
Still not sure the right step for your online business?
get your FREE! 45 minute consultation session to discuss strategies and execute plans to emerge in the online world . This session will include web development, SEO, customized integration with work flow and how your current business will be represented online .